Is your school or school district struggling with creating caring attachments and relationships, as well as fostering a sense of belonging and connection with the greater school community? Then check out the Hamilton Township Pop-Up School House Events. Throughout 2020 and 2021 Hamilton Township School District of Mercer County, put together outdoor gatherings open to the school community to maintain connections and give support to students and families. Spear- headed by Dr. Scott Rocco, who was named one of NJ Superintendents of the Year for 2022, these events put the schools in the forefront of being a resource to the community during difficult times. But now that we have moved forward from lockdowns, many are still struggling and schools can still fill that need for our families.

Come check out all about the Hamilton Township School District (HTSD) Pop-UP School House Event! Below is an interview conducted with Mrs. Laura Geltch the HTSD Grants, Communication, and Sponsorship Coordinator.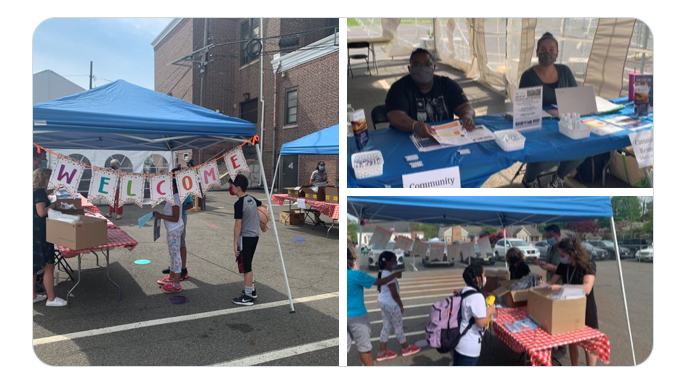 What is the inspiration or needs being addressed with the pop up schoolhouse?
The HTSD Pop-Up School House events were created to unite our communities during COVID, at a time when our students, staff, and community were feeling isolated. We began this series with four events during the beginning of the school year, fall 2020. The events were well attended, prompting us to offer a summer series of five events summer 2021.
What are some of the activities that take place?
Our Pop-Up School House Events offer a variety of school-related services such as Technology, sign-ups for free and reduced lunch, as well as school registration. In addition, local business members of the Shop Hamilton organization were invited to connect with our community. Our Physical Education staff have also been on hand to play games with our students, offering group activities such as parachute games, pickleball, tennis, and CrossNet.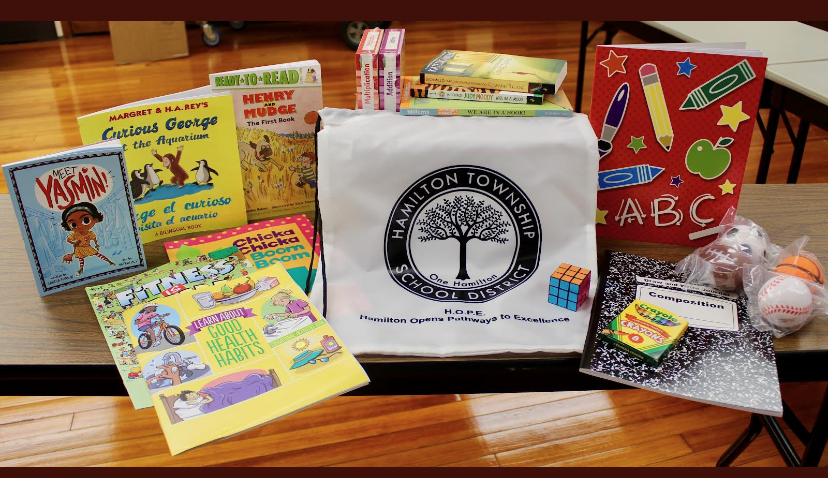 How did you go about planning the events?
Our Superintendent of Schools, Dr. Scott Rocco, discussed his vision for these events with the district Grants, Communication, and Sponsorship Coordinator, Mrs. Laura Geltch. Once the event concept was created, Mrs. Geltch worked with district supervisors, administrators, and building principals to coordinate the details. Mrs. Geltch invited Shop Hamilton members to participate in the summer series, uniting our community and local businesses.
What community groups participate in the events?
As a community supporter of the Hamilton Township School District, Shop Hamilton members were invited to exhibit during our summer Pop-Up School House series. The Shop Hamilton organization comprises approximately 75 local Hamilton Township and surrounding area businesses. In addition to our school services, we invited local resources such as the Hamilton Area YMCA, CYO, Capital County Children's Collaborative, Mercer County Family Support Organization, and ONEProjectNJ.
Did you receive any special grants or allocate school budget funds to help run the event?
HTSD applied for a Princeton Area Community Foundation COVID-19 Relief and Recovery Fund Grant for Summer Programs (PACF) for $5,000. The PACF generously granted us the funds, which we used to purchase school supplies and books from Barnes and Noble. Local community supporter, Capstone Anchor Solar also donated funds towards our summer series. In promoting our upcoming events on Twitter, Amazon reached out to offer $1,500 worth of school supplies as they are new to Hamilton Township and were interested in providing community support. Amazon distributed backpacks filled with school supplies during our events along with ONEProjectNJ and the Cadette Troop #70219 Girl Scouts of Central and Southern NJ, led by Rachel Holland.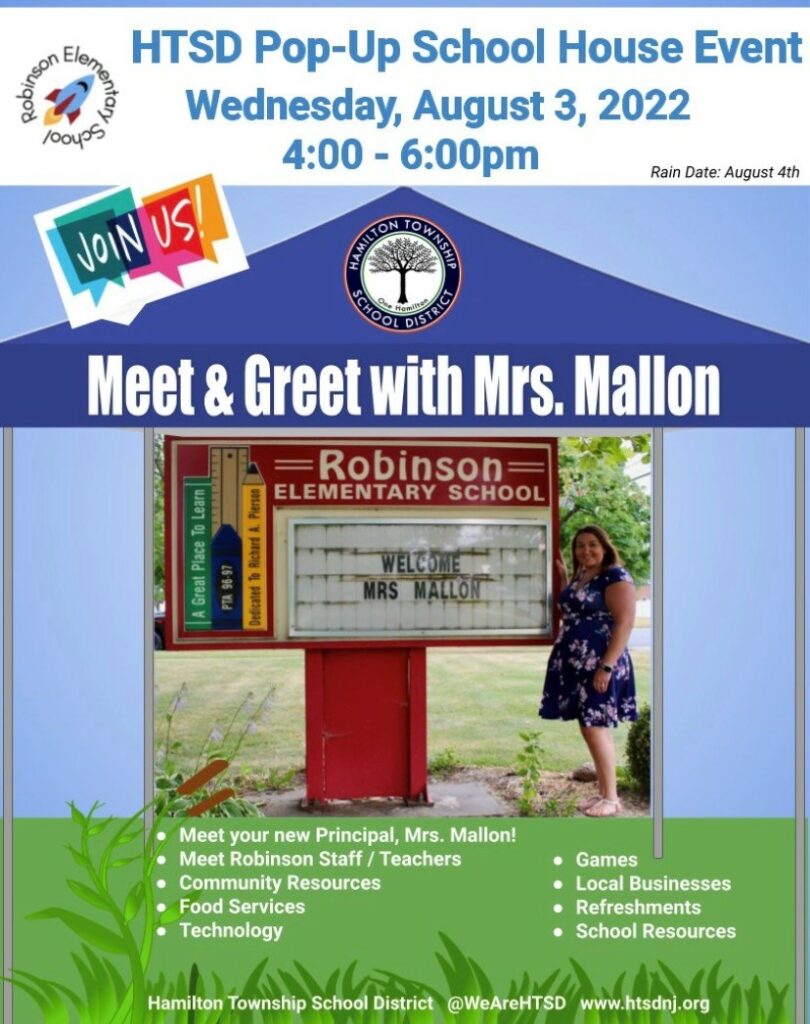 As you can see, with a little coordination and foresight of potential needs of the community, we can build connections and make schools a resource for growth for both students and their families. The next HTSD Pop-Up School House Event is taking place on August 3, 2022 at Robinson Elementary School. This special Pop-Up School House Event is taking place to as a meet and greet with the new principal, Mrs. Mallon. A special thanks to Mrs. Laura Geltch for answering our questions so thoroughly so that we can share practice with the rest of the SEL and Character Ed community.